This is just a sample of tires we can get!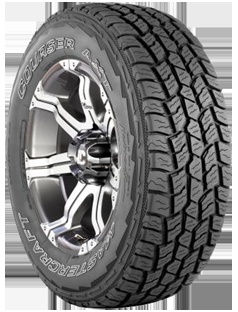 Hurry in today to West Main Auto Repair and Towing and get the best deal on tires in our area! All types of tires for all makes and models. Passenger cars, Light trucks, SUV 's
Tire on the right of this page.
Overview
The Mastercraft Courser AXT is a true all-terrain tire that delivers a modern 5-rib tread design, aggressive off-road capabilities, confident highway control and wear, and balanced all-season performance.
50,000 Mile Treadwear